Your car is similar to a machine so when something isn't right in your car, it will start giving you warning indicators. For instance, it could be a failure to start your car at the first attempt or smoke that is coming out of the engine. Similarly, there are various other reasons that may cause your car to break down. In case, you delay fixing the problems as they appear, all of these may build up and make the damage worse.
Due to a broken hose leaking coolant, engine trouble begins to take place when it overheats. This problem will occur sooner or later because of unfixed cracking and peeling belts and hoses. Always replace your car's exhausted brakes otherwise, it may not only prove expensive but also an accident may be waiting to occur.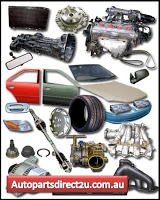 Similarly, worn tyres must be replaced by new ones at the right time because driving on these worn out tyres makes it hard to stop as it can no longer grip the road appropriately.
Thus, maintaining your car in good running condition regardless of its years is all about giving attention to detail. By providing immediate repairs and replacing car spare parts whenever needed along with facilitating regular maintenance, you can lengthen your vehicle's usable life regardless of its mileage.
Auto Parts Direct2u is an established aftermarket car parts supplier bringing top quality auto parts for your vehicle. We have a vast stock of car parts for the various vehicle makes and models. Using our website's search functionality located on the left-hand side of the homepage, you can search by your car's make, model and year and all parts available for your vehicle will be listed. In case, you don't see the part you need, you can also write to us using "Enquiry Form" from the contact us page of the website mentioning the details of your car and the part you are looking for and we'll get it for you. We ensure that each part we provide to our customers is brand new and meets performance standards.