Among vehicle users, the foremost worrying thing is about formation of brake dust on the wheels. It irritates quite a lot when users notice the formation of heavy black dust on the shiny aluminum rims. Typically, around seventy percent of the halting is handled by the front side wheels of the vehicle, so they are affected badly. Because of this, it be comes absolutely important to follow vehicle manufacturer's guidelines for changing struts at regular time periods. It causes more strain on the vehicle's braking system as maximum hop is taken by the front end. Eventually, the brake pad's design is to be criticised.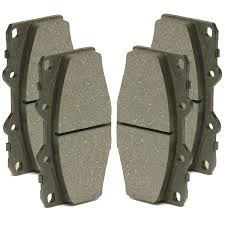 The two frequently used pad types which contribute to this issue are semi-metallic and organic. Semi-metallic brake pads are manufactured by blending metallic and organic material; as this helps creating tougher and long lasting brake pad than the organic ones. However, it causes much of the brake noise. On the other hand, organic brake pads are tranquil; it's a kind of pressed pad substance, which is extremely soft and breaks up quite effortlessly, and aids in silent stopping with a short braking distance.
Bear in mind that braking is an easy procedure of turning forward energy into heat energy. The heat should be rapidly and efficiently dispersed by the brake pads and rotors. This heating and dispelling from the brake pad causes the material to come out and rests on the wheels.
In case, you want to lower the brake dust efficiently, then you should make use of a ceramic brake pad. When ceramic brake pad is used, it's least likely to cause dust or noise; however, your vehicle will not stop immediately, but will move a bit more before it actually stops.