Clutch: Clutches engage and disengage two rotating shafts (drive shafts or line shafts) in the simplest application. Whenever the circulation of power or motion must be controlled either in amount or over time, clutches are used. In these devices, one shaft is usually connected to an engine or another power unit (the driving member) whereas the other shaft (the driven member) supplies output power for work. Although, usually the movements involved are rotational, linear clutches are practical too.
Brake: A mechanical device that reduces movement by slowing or stopping a moving object or disallows its motion is known as a brake. The majority of the brakes normally make use of friction between two surfaces pushed together to transfer the kinetic energy of the moving object into heat, however, other techniques of energy conversion may be engaged.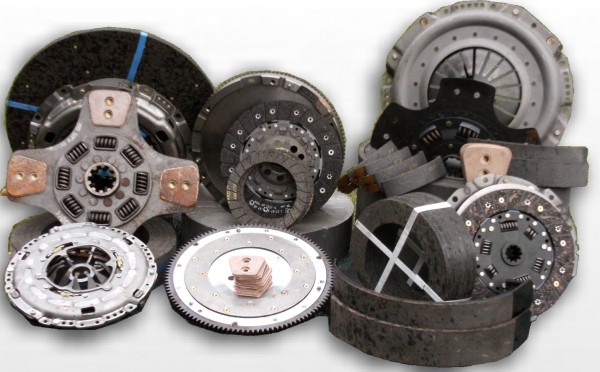 Quality Aftermarket Clutch and Brake Parts Available
At Auto Parts Direct2u, we stock high quality replacement clutch and brake parts of superior aftermarket brands like Ultima, Selby, KYB, Maxistop, Alko, Oetiker, Platinum Gaskets, DTA CV Driveshafts, Bosch etc. No matter, what your vehicle make and model is – it may be Honda, Nissan, Audi, Toyota, Mazda, Suzuki, Ford, Mitsubishi, Hyundai, Jeep or any other make, you'll get clutch and brake parts for your vehicle. Visit our online store – select the make, model and year, and you'll get the information of all the available parts instantly.
We have clutch cylinders, brake cylinders, disc rotors, brake drums, wheel cylinders, brake pads and shoes, all brand new. Brake caliper assemblies with pads supplied. All products are sold with warranty, which gives you peace of mind (refer each product's web page for warranty details).
More replacement Clutch Parts and Car Brake parts are available then listed in the store. Right away, send us an email at sales@autopartsdirect2u.com.au with your specific need for the required part mentioning the exact make, model and year of the vehicle.