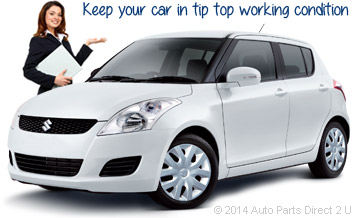 It's imperative to keep your car in tip top working condition as you might be using your car regularly for work commute and for enjoying outings on the weekends and holidays along with your family or friends.
You would want your car to give a pleasurable and safe ride whenever you use it. As a rule of the thumb, shock absorbers should be inspected in every service to keep your vehicle safe on the roads. They provide suspension and stability whilst driving along with a comfortable smooth ride. The good car suspension will certainly make for a more comfortable, safe ride for you and your family. Who wants a bumpy ride on a long commute home after a hard day or on a family road trip?
There are some easy signs to look out for which will tell you it's time to replace your vehicle's shock absorbers.
Does your car give you trouble while slowing down or stopping?
Any performance issues you may detect in your car, be it for inadequate braking or trouble slowing down, you certainly require paying immediate attention. You instantly become a danger to yourself and others on the roads.
Is your car nose diving?
If your car is nose diving, your car's shock absorbers may be worn through and might need a quick replacement.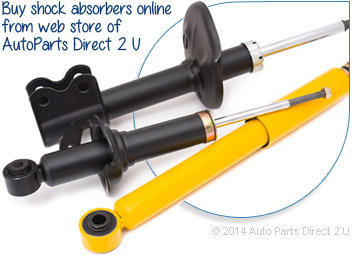 Is your car giving you a bumpy ride?
If your usual comfortable ride has become uncomfortable, bumpy and your shoulders hurt after a long journey, your car's shock absorbers may be affecting the stability and smooth ride of your car.
These days, you can easily buy shock absorbers online for your vehicle. You can look up for shock absorbers on the web store of AutoParts Direct 2 U and find the right one for your vehicle.