Christmas is just a few weeks away and before long will be right upon us. You may be planning to take some time off in the New Year to enjoy the summer sun or visit relatives. Either way it's likely that you will be using your car more. It's worth making sure your replaceable car parts are all in tip top condition to avoid a highway breakdown.
Maintaining your car yourself is not only a great way to save you money over the festive season but it also facilitates you to be on the road quickly. Christmas is a busy time for most Australian families so make sure this year a car breakdown doesn't add to the stress!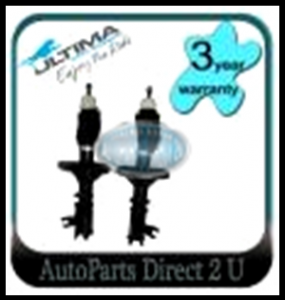 Shock absorbers and brakes are very important auto parts and so you need to have them in top condition and also keep extras with you so that whenever needed, it can be replaced easily.
Now, we can quickly go through the advantages of buying auto parts from an online automotive store.
• Most of the online auto parts websites are simple to browse. All you have to choose is the vehicle make, model and year and the part you need is easily displayed.
• As online auto parts stores do not have to recruit heavy staff to operate, the savings can be easily transferred to the customers. Thus, pricing is comparatively cheaper without compromising on the part quality.
• If you have the most common auto parts ready with you, in case of an emergency you can easily replace it and quickly be on the road in no time.
It's always good to keep your car in first class working condition so that you are not stuck in the middle of your holiday trip with its mechanics and at the same time your vehicle will provide fuel efficiency and good performance. It's wise to take the help of a professional mechanic if you are not confident enough to change the auto parts all by yourself.
This Christmas keep your car and your family safe on the road.