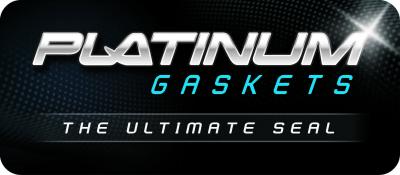 Platinum Gaskets is dedicated for rendering the highest quality along with the broadest variety of automotive gaskets and sets. Irrespective need of a gasket or a gasket set for the personal or commercial car (diesel or petrol), Platinum Gaskets can fulfil all requirements.
The Platinum Gaskets range is known for providing high quality products. The products include Full Gasket Sets, Valve Regrind, Plenum Chamber Sets, Manifold Gaskets, Valve Cover Gaskets and Kits, Oil Pan Sets, Timing Case Seal Sets along with a wide range of miscellaneous gaskets and seals to fit a huge range of engine types.
Rocker Cover Gaskets - To ensure sealing integrity, all are made in silicone material facilitating mechanical stability over a wide temperature range.
Head Gaskets - It is manufactured in high-grade graphite material with MLS (Multi-Layered Steel) or stainless steel bore bindings, whichever is suitable for each specific engine.
Valve Stem Oil Seals - It is made from Viton®, offering a brilliant quality resistance and durability against seal failure.
Engine Oil Seals - The Platinum array of engine oil seals are all authentic NOK seals.
Our Gaskets are
MLS - Multi Layered Steel Superior technology, a percision engineered gasket for demanding high pressure applications
Graphite head gaskets
Silicon Rocker Cover gaskets
OEM Quality NOK seals
Stainless Steel bore bindings
3yrs/100,000kms limited part warranty
Browse our range of Platinum Gaskets and order online today! We have over 10 years of rock solid experience in supplying high-quality platinum gaskets nearly all over Australia at competitive prices.